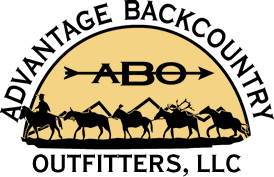 Southwestern Montana Guided Archery Hunting for Elk
Our backcountry archery hunts start in mid-September at the peak of the elk rut. We limit these guided trips to only four hunters per camp. On these hunts, you can expect a lot of excitement and a pure adrenaline rush. Camp is located right in the heart of elk country. You are lulled to sleep at night by bugling bulls and awakened bright and early in the frosty mornings by even more bugling bulls. Because we are in the backcountry, the elk are less pressured and respond to calling more aggressively. Personally, it is my favorite time to be in the mountains pursuing elk.
Guided Montana Archery Elk Hunting Trip
Ride in, evening hunt. 4 full days. Morning hunt and ride out. Guided hunt includes transportation from and to Bozeman, three homecooked meals a day, comfortable sleeping in heated tents, and 2 hunters per guide on each hunt.
$5,300
Copyright © 2022 Advantage Backcountry Outfitters, LLC. All rights reserved.
Website design and hosting by
Tempest Technologies, LLC